It seems that not many people are in the mood for traveling nowadays, what with the pandemic still going on and all. Everybody is content with just browsing the internet for fun quizzes, betway registration, Zoom classes, YouTube workout videos etc. But for some destinations, crossing the ocean is not necessary at all. For example, very few locations in the world can rival the luxury and the experience that Las Vegas can provide to its visitors. But before you pack your bags and head for Nevada, it would be useful to read up on what you can see and experience there. So, without further ado, here are some of the best things that you can do when you're visiting Las Vegas.
The Neon Museum
Las Vegas is well-known around the world for its flashing lights. But have you ever thought about where those lights go when they are replaced? The answer is – to the Neon Museum! This facility originated as a mere boneyard for old neon signs that were replaced with younger designs or removed from closed casinos. Either way, you get to experience a little bit of American history in this place, and see how the trends in design have influenced the signs over time – do not miss out by skipping the Neon Museum!

Exotics Racing
Famous racetracks and fast cars attract a lot of tourists everywhere in the world, but when visiting Exotics Racing in Las Vegas, you do not only watch, as you do elsewhere in the world, but you also get to drive these beasts. You no longer have to imagine what it would be like to be behind the steering wheel of a Lamborghini Aventador – this place is where your dreams come true. And do not worry if you think you cannot handle those monstrous machines – the employees there will quickly teach you how to control them, and you'll be speeding along the track in no time!
The Chandelier
There are very few things that scream Vegas as this lavish place with two million crystals decorating its interior. Each of the three floors of the place has a unique vibe that attracts different kinds of visitors, but every single one enjoys the over-the-top atmosphere that is typical of the Strip. On top of that, the artful way in which the bartenders prepare any drink you might imagine is more than enough to entertain even the most hardcore partygoers. No matter whether you are starting your night at the Chandelier, or if you are just using it as a pit-stop between parties, it is an amazing experience in itself.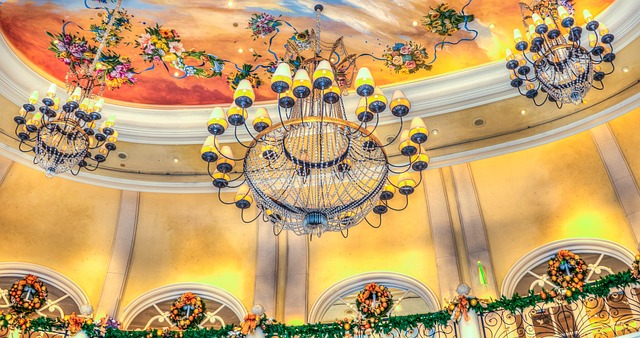 High Roller
Ferris wheels seem like old news nowadays, but not this one, whose height surpasses the London Eye. Here, once you get past the bar on the entrance, and the bar inside, you get into your pod, which takes you on a 550-foot tall view of the Strip. Even if you are not a fan of amusement park rides, there is no way that you will not be impressed by this imposing and dramatic landscape that is laid out before you once you get into your pod.